Face-to-face instruction for the course "Digital storytelling for the environment"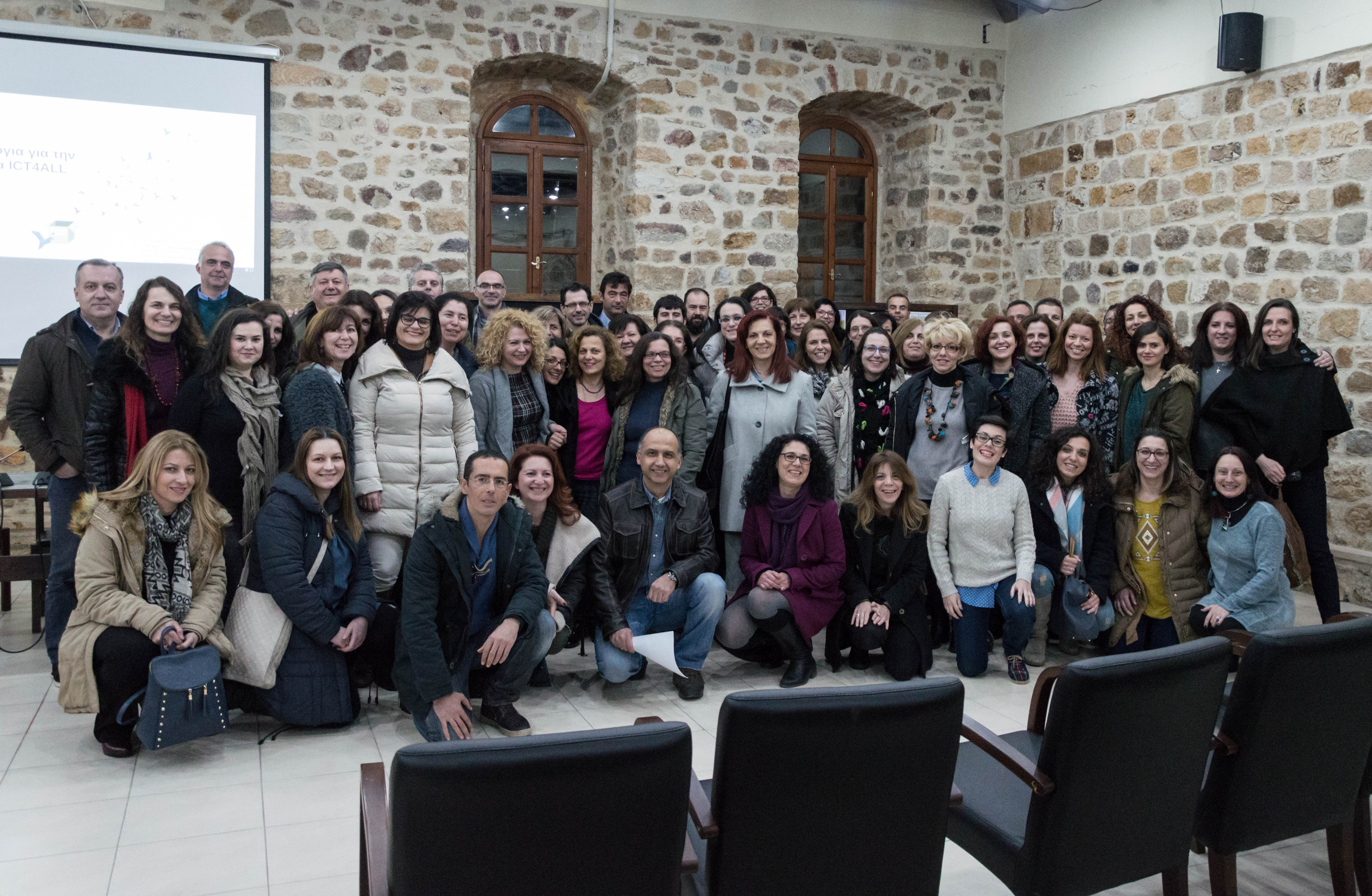 The Environmental Education Centre of Vistonida and the team of adult trainers ICT4ALL (Dimitra Theodosiadou, Christos Pappos, Angelos Konstantinidis, Agoritsa Papachatzi, Nikos Papadopoulos, Eirini Marna, Smaragda Karasimopoulou), in cooperation with the UNESCO Chair Con-E-Ect of the Department of Forestry and Natural Environment Management of the Eastern Macedonia and Thrace Institute of Technology organized a blended learning course on "Digital storytelling for the environment – riparian ecosystems" addressed to primary and secondary education in-service teachers. The face-to-face instruction of the course took place on Saturday, 18 February 2017, in the village of Genisea, near Xanthi.
After a brief introduction about the work of the Environmental Education Centre of Vistonida and its environmental programmes, its Director, Nikos Germantzidis spoke on biodiversity and human geography in riparian ecosystems, offering a wealth of useful information and comparisons with the past, with a view to a sustainable future.
The participants were then divided into their five groups and introduction and team building activities were implemented using non-formal education methods, full of action and interaction, rhythm and movement! This was followed by the narration of a fairy tale, which demonstrated the importance of every single element in nature.
Dimitra Theodosiadou gave a comprehensive presentation on digital storytelling, its pedagogic and educational value, together with examples of digital stories that participants at previous courses have created. These good practices were presented and discussed, making obvious the benefits of using Web 2.0 tools.
A second narration followed, based on an ancient Greek myth about a king who just couldn't have enough! His end was tragic and made everyone think of the consequences of wasting our resources.
Angelos Konstantinidis presented the theory behind distance learning as well as important information about the course and the use of the platform.
The whole meeting was held in a climate of positivity, creativity, active participation and the group dynamics that developed would prove invaluable during the four weeks of the course. The meeting was adjourned in the hope that the participants would create inspired digital stories on riparian ecosystems, stories which will enrich and enhance their teaching skills.