Ongoing Project with Drama Municipality: Monitoring and Utilization of the Riparian Areas of Drama Municipality. By George Zaimes
This project that is in progress, will monitor and utilize the riparian areas of Drama Municipality. It is being implemented by the Department of Forestry and Natural Environment, International Hellenic University (IHU) and the UNESCO Chair Con-E-Ect. The Project Manager is George Zaimes who is the Deputy Chair of Con-E-Ect and an Assistant Professor with the Department of Forestry and Natural Environment.
It is co-financed by the Eastern Macedonia and Thrace Region NSRF with the total amount of 62,000 euros. The purpose of the project is to assess the current conditions of the riparian areas in the urban areas of the city of Drama, as well as to measure the water quality in these streams. Based on the previous assessments, a plan will de developed to showcase how these areas can be better utilized.
Specifically, best practices will be proposed to enhance the conservation and utilization of the riparian areas in order to improve the quality of life of the residents of the city of Drama. In addition, dissemination activities will raise public awareness to better understand the ecosystem services that riparian areas offer to people.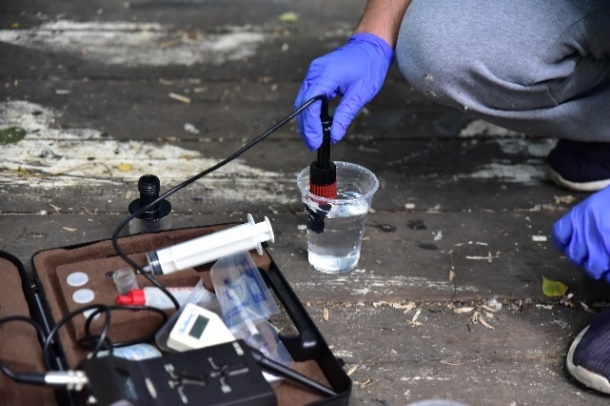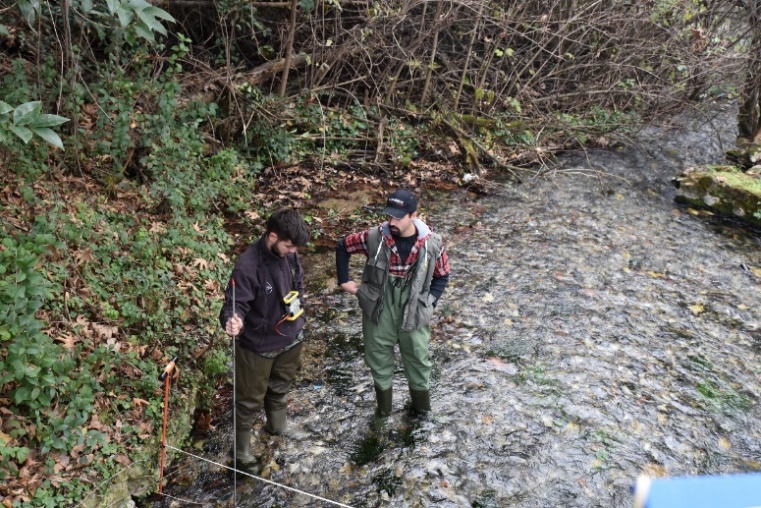 Field measurements by the research team members.
ACKNOWLEDGEMENTS: This project is funded by the European Regional Development Fund in the framework of the implementation of the "Sustainable Urban Development Strategy of the Municipality of Drama" in the framework of the operational program "Eastern Macedonia Thrace", NSRF Region of Eastern Macedonia and Thrace, 2014-2200.